Digital Marketing Channels (That Actually Work)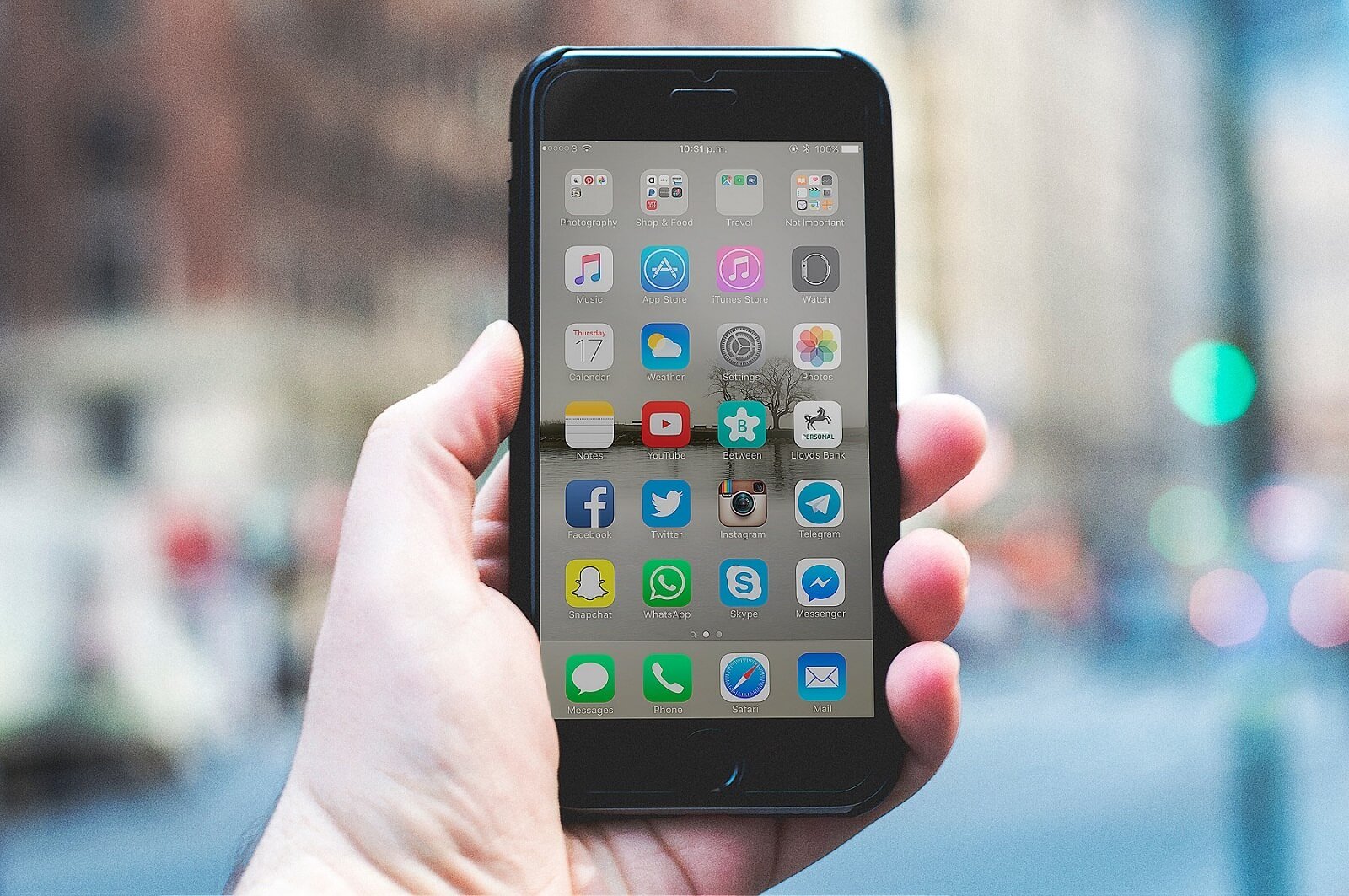 October 1994 when the first web-based banner ad was born courtesy of an advertising campaign for AT&T. The copy read: "Have you ever clicked your mouse right HERE? YOU WILL". In the four months that followed, 44% of internet users had actually clicked on it, giving the company heaps of advertising mileage.
The publishing of that ad, which is now better known as display ad, has been referenced as the earliest form of digital marketing. Then again, display ad is only part and parcel of the entire digital marketing industry.
Almost three decades after the launch of the iconic banner or display ad, the industry has evolved beyond ads. It now encompasses a wide range of internet-based strategies using digital marketing channels to deliver content and promotional offers.
Understanding Digital Marketing Channels
Digital marketing channels are platforms that you can use to reach your target audience with information about your brand, product, or service. Utilizing these channels allows you to help your customers with any questions or challenges they may have while positioning your business well so that you can be a step closer to your marketing goals.
Not all digital marketing channels are cut out for each and every one of your business objectives though. Some are more suitable for certain types of audiences, while others are set up differently depending on what they're capable of doing. As such, you must know which digital marketing channel to use and then implement the best practices to achieve a particular goal.
Most of your goals will probably relate to generating leads, raising brand awareness, improving conversions, and so on. Ultimately, getting more sales. Together with your digital marketing agency, you can develop a mix of strategies to target one or more of those goals.
In the succeeding section, you'll see which channel has the greatest potential to address your business's and audience's needs.
Effective Digital Marketing Channels
1. Websites (Content Marketing)
Your website is a must-have tool for your business as it provides you with a dedicated platform where you can educate audiences about your brand, products, and services. This requires a solid understanding of your target audience and an effective content marketing strategy.
Whatever the size of your company, when you create a website it can give your business the online presence it needs to communicate and/or sell to prospects. In fact, another study showed that 69% of Americans have purchased an item online. Whether your business is concerned with e-commerce or it's something that's more service-oriented, be it B2C or B2B, you should definitely invest in a website.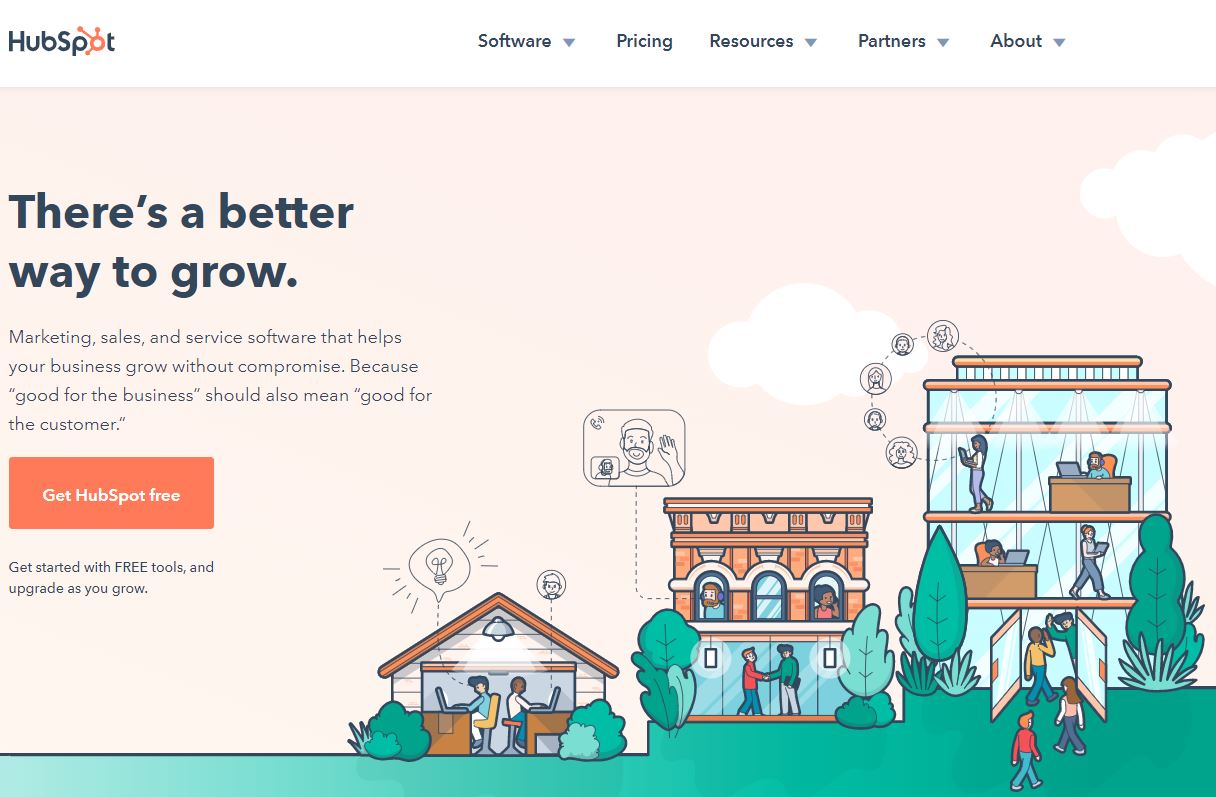 HubSpot Website
Your website is an ideal channel for your content marketing campaigns. Through blog posts and announcements, you can provide existing and potential customers with valuable and relevant content to help them solve their pain points. Because websites have multimedia capabilities, you can easily distribute different types of content—from articles to infographics, and even video.
At the rate that people are consuming content, having the right mix of these top-performing content types can exponentially increase your site traffic and engagement. Ultimately, this can result in better brand recognition, authority building, and new sales opportunities for your business.
How Your Website (Content) Can Help You
Increased organic traffic. People will naturally gravitate to your website for high-quality, relevant, and insightful content that displays your thought leadership.
Lead generation. When people come to your site, it means they are interested to find out more about your product or service, making them potential customers for your business.
How to Use Websites: Best Practices and Top Strategies
Create content assets in various formats. Certain types of content are more effective for a particular stage in the buying cycle. For example, you should reserve product videos for audiences in the consideration funnel and not when they're barely starting to be aware of your business.
Promote your content via social media and email marketing. Promoting your content makes it easier for audiences to find it—and possibly share it with others in their network.
Related Content: The Beginner's Guide to Content Marketing, Content Marketing Resources, Every Blog Content Format You Can Create, and Free Content Marketing Tools [A Complete List]
2. Email
There are several reasons why it's so hard to dislodge email as a channel that delivers medium to high ROI for your business, but the one thing you can't take away from email is its versatility. Although email may not be the newest technology available, it allows you to apply the latest trends in content marketing, such as personalization and automation, without hurting your marketing budget.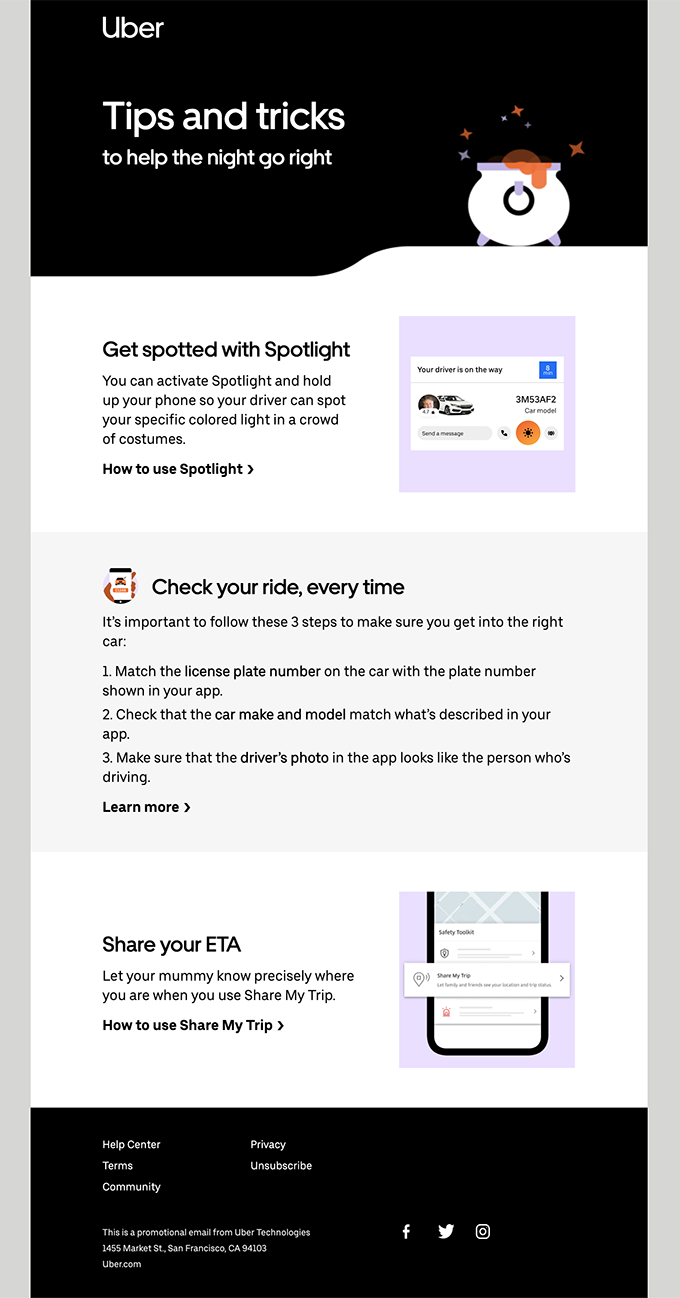 Halloween marketing email from Uber
Email also has the ability to support other marketing objectives, so it's no surprise that 73% and 63% of B2B marketers say that email is their top tool for generating leads and driving revenue, respectively.
Beyond lead generation and revenue, email helps you in many more ways as follows:
Email has become so widespread that it reached 3.9 billion users in 2020, and the figure is expected to grow to 4.3 billion users in 2023—more than half of the world's population!
Email still delivers the best returns, with 73% of respondents of a study ranking the channel as excellent, compared to SEO and paid search at 72% and 67%, respectively.
Every $1 spent on email marketing, you can expect a $42 average return on investment.
Up to 62% of opens are done on a mobile device, compared to 10% on desktop.
How Email Can Help You
Brand awareness and Conversion. Emails are sent straight to users' inbox, allowing you to deliver branded content as well as those for marketing purposes. This makes email ideal for driving conversions and, ultimately, growth and success for the business.
Lead nurturing. A series of emails sent to customers is helpful in establishing a relationship and building trust with them, so they'll eventually make a purchase.
ROI. Statistical data shows that email remains unbeaten as the channel that generates the highest ROI among any other marketing tactic.
How to Use Email: Best Practices and Top Strategies
Craft time-sensitive subject headlines. This method encourages those in your contact list to take advantage of your promotional offerings before they end.
Personalize your email marketing campaigns. Whenever someone takes a specific action, such as visiting your product pages or signing up for a free trial, send them triggered emails containing the right message based on where they are in the buying cycle.
Reserve email for customer feedback and support. Good customer service is always a good way to increase sales. From surveys to reviews and problem resolution, the uses of email are practically endless!
Related Content: Why Does Email Marketing Work?, Templates for Email Marketing Campaigns, 8 Email Marketing Tools That Will Save You Hours, 10 Insane Statistics Prove Email Marketing is More Powerful than Ever, and Your Guide to Understanding Email Marketing Data
3. Social Media
Social media marketing is on this list for some very worthwhile reasons, but this isn't just about social media users reaching the 4.48 billion mark. From being a channel that people use to establish personal connections, social media has evolved into something grander, bigger, and better than what it was originally envisioned to be.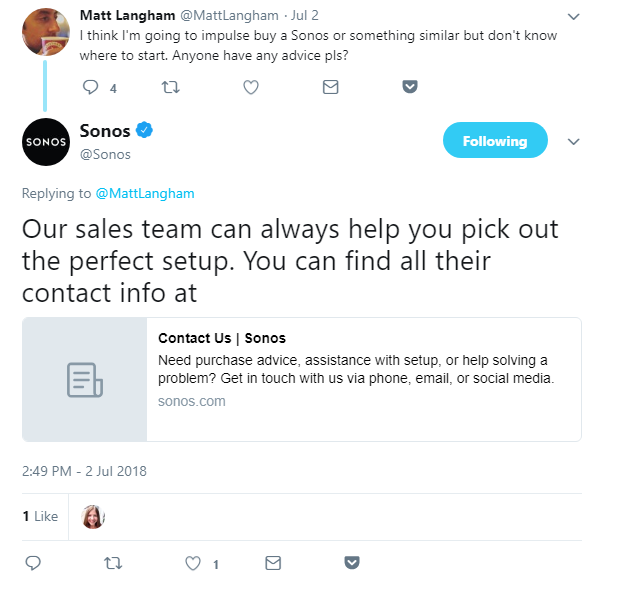 Sonos using the power of social selling on Twitter
These days, you can reach out to potential buyers by engaging them in a more personal and authentic fashion. As such, it's easier to direct your efforts toward organic social media marketing since the platform was initially designed to foster interactions rather than sell to your prospects.
You must invest time in cultivating relationships with your target market as you try to understand the needs and interests of your buyer personas. Ultimately, this can help you generate highly qualified leads on LinkedIn, Twitter, or Facebook—which account for driving 80%, 13%, and 7% of qualified B2B leads, respectively.
Although this can directly drive sales, you should remember that social selling isn't really about selling at all, so prioritize building a strong, positive relationship.
How Social Media Can Help You
Customer engagement. Social media allows you to build rapport with your brand followers. With social, you can reinforce your company image by putting names to faces and adding that human touch, which makes your brand more relatable to the public.
Wider audience range. Social media posts are easy to share, opening up word-of-mouth opportunities that can help you grow your audience or customer base. Even better, it doesn't cost you a fortune for your content to be shared.
How to Use Social Media: Best Practices and Top Strategies
Be original. This applies to the topics you tackle and the approach you employ in creating your content. Remember, creativity is a major factor in social engagement.
Include hashtags in your posts. Word spreads fast when you use the # tag, allowing people to see and jump in the conversation.
The traditional way of marketing brands, products and services make use of either indirect or direct methods of reaching out to targeted customers. These methods are clear-cut and very straightforward – you just need to invest money, perform a set of actions, and get results. The business and marketing landscape have drastically changed in recent years however. Traditional methods that were effective before may not be as effective in this current market powered by the complexities – and the vast wealth of opportunities – by the Internet.
That is why it is very important that your brand and business establish and maintain a very strong online presence to be competitive enough to reach out to targeted audiences. Traditional marketing rules does not necessarily apply in current scenarios. However, there are new markets and new doors of opportunities made available – that are only accessible through digital marketing channels. But with several Internet marketing tools available, which among these tools are the best and are worthy enough to focus on while they bring you steps closer to your business goals?
The answer will depend largely on the type of business you have and the kind of customers you are targeting for. Not all of these digital marketing tools are applicable or will work with your business. You need to perform a carefully planned set of actions that will enable you to learn, test and measure the results and performance of the digital marketing tool or tools that you have in mind. In this regard Digital Marketing Philippines shares these guidelines that can help you in your quest of identifying the best tools available to market your brand and business
Popular Digital Marketing Channels
Before you can actually start in the selection process to identify the best digital marketing tools, you must first learn and familiarize yourself with the various channels that are available at our disposal – and you can start with this list below:
1. EMAIL MARKETING
When business perform lead generation and other marketing strategies, they collect contact information like phone numbers and email addresses from potential customers, including permissions to send them updates and other information through email. Email marketing is one of the most effective digital marketing channels that can give businesses and ROI of up to 4,300%.
Many businesses with in-house digital marketers use email marketing, with up to 66% rating this tool as excellent for delivering ROI. This is why up to 56% of business highlighted that they are planning to increase email-related marketing activities by 2014. Examples of emails sent include emails for brand building, conversion, and newsletters.
2. PAY-PER-CLICK ADVERTISING (PPC)
Paid advertising channels like Pay-Per-Click advertising deliver highly targeted traffic of potential customers within a very short period of time. This method however is driven by home much you are willing to invest in bidding and placing ad placements, as well as how much you are willing to pay for acquiring one customer.
Still, your advertising budget is still within your control, enabling you to set how much you have to spend for a day, a week or a month running your PPC ads. The effectiveness of PPC ads rely on how well you choose your keywords for targeting potential customers as well as optimizing the visual and contextual information in your ads.
3. SEARCH ENGINE OPTIMIZATION (SEO)
Almost all people using the Internet are familiar and are making use of search engines to look for anything there is they want to know or are searching for. In fact, up to 93% of online experiences happening to these people usually begin by using a search engine. People use search engines to look for information about a brand, product or services, and up to 59% of search engine users each month find a local business to satisfy a particular need. SEO involves several activities like keyword research, making use of both on-page and off-page optimization, linkable assets creation, organic link building and other related activities.
4. DISPLAY ADVERTISING
Many people visit blogs, forums, and other websites that are interesting or useful to them. Digital marketers can reach out to these potential customers by placing relevant display ads on these third party sites. These include banners, boxes, interactive ads, video ads, interstitial ads, overlays and other similar ads that are linked to a landing page or website.
Display advertising creates greater brand awareness as well as generate highly targeted traffic that may convert into leads or sales. Payments for these display ads are usually based on Cost-Per-Impression (CPM) which is usually more cost-effective compared to the Cost-Per-Click (CPC) scheme typical of PPC advertising.
5. SOCIAL MEDIA MARKETING (SMM)
Social media is definitely one of the most phenomenal thing to happen in the digital arena that business owners and digital marketers can leverage on to create brand awareness for their products and services. Through Social Media Marketing (SMM), digital marketers can reach out to highly targeted potential customers through direct and person-to-person engagement.
The number of social media users continue to grow each day and is expected to increase by up to 26% more this 2015. Businesses and digital marketers continue to ride the bandwagon and more than 50% are planning to increase their SMM budgets this year. Digital marketers however should select the most appropriate social network to promote their kind of business to a particular kind of targeted audience. A simple guide is listed below:
Facebook – You can reach out to almost any kind of general consumer, you just need to learn in what groups and pages your targeted customer stay frequently go to at Facebook.
Twitter – If you're trying to develop a new business and would want to reach out to early adopters, then Twitter may be for you, particularly in generating fast brand awareness.
LinkedIn – Reaching out to professionals, business owners and other Business-to-Business (B2B) leads and targeted customers, then LinkedIn would be the perfect social network for you.
Google+ – This is another good social network for reaching out to early adopters of new businesses as well as reaching out to the B2B and general social media user. Business owners should however learn how to make a good presence at Google+ as this may be a great factor that will influence how SEO will behave in the near future.
Pinterest – This social network is great if you're focusing on visuals for promoting your brands and products. Majority of users are also women so if these are your market, then SMM on Pinterest will be good for your business.